The Holidays are coming soon
Christmas products are scheduled with Christmas Fruit Cake and Gingerbread cookies now in store. Check product details for when you can order your favorite holiday treats for.
✶ Starting December 1, all order placed over the phone and/or online need to be paid at the time of ordering. ✶
Glamorgan Bakery has partnered with Sweet N Fresh for local deliveries. They provide a delivery service for you a small fee (and free for Seniors!) Click the button below to order Glamorgan Bakery items through Sweet N Fresh for delivery.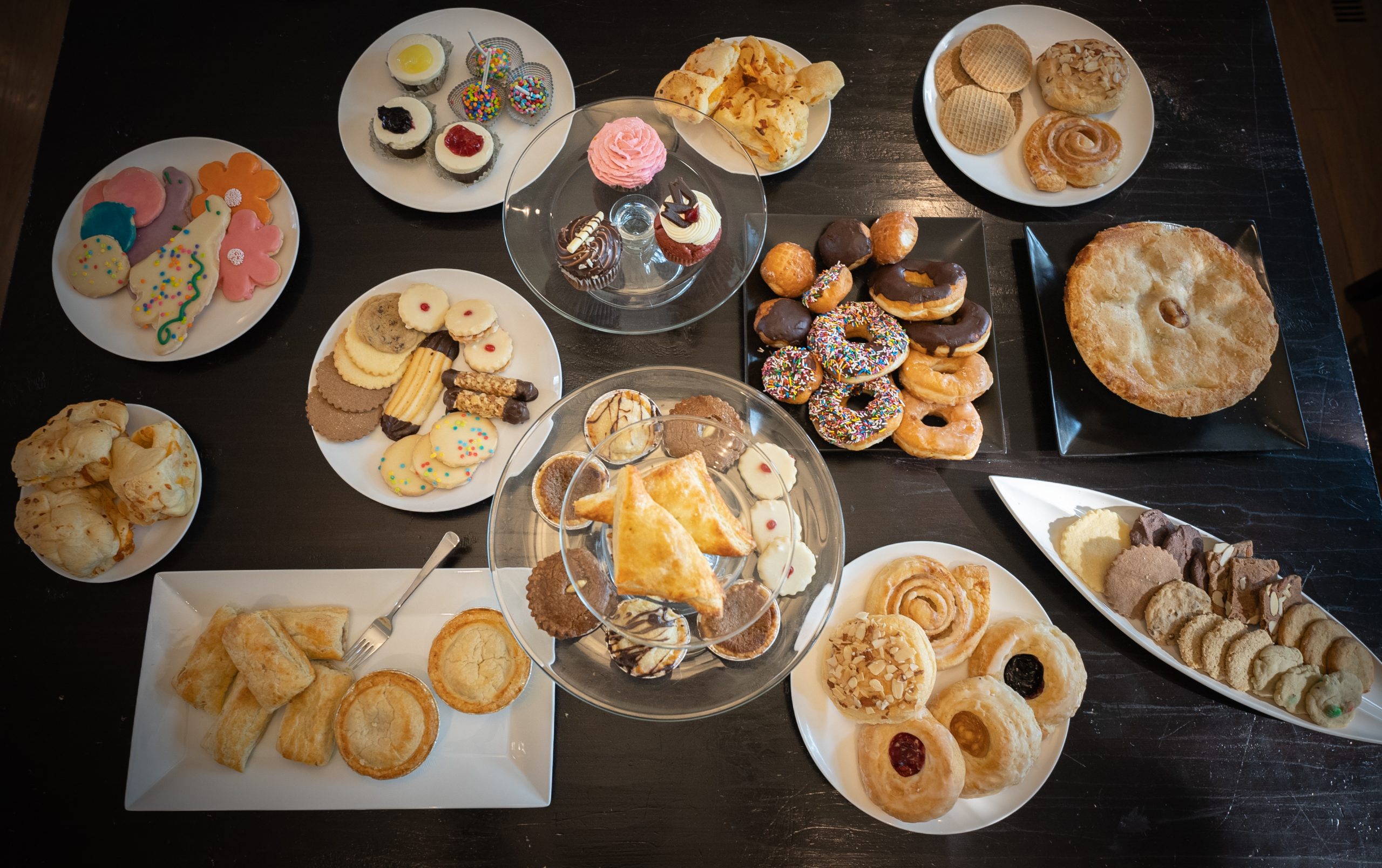 Order Details
Order early to have your preferred date. If capacity for your pickup day is reached, the system will not allow you to select that date.
Please note that some products may not be available for pick up at the first available time of 8:30 am (for example; Sugar Bread, Cinnamon Bread, Cinnamon Buns, Pizza Buns). We will contact you if your pick up time selected does not work with our baking/oven schedule.
As of Dec 1 all orders placed online will need to be paid. We appreciate your understanding as we try our best to streamline this ordering process.
Daily Orders Deadline
Place your order by 4 pm, at least one 'open for business' day prior to pick up. Note some items may require more notice.
Custom Cake Orders Deadline
Custom Cake orders require at least 2 'open business' days notice. Deadline is NOON, 2 days prior to pick up. Sometimes the order capacity can be reached earlier.
Christmas Orders Deadline
For pick up on December 21, 22, 23 orders must be placed online, and prepaid, by 4pm on December 20. The exception is custom cake orders for Dec 21 and 22, which are required to follow the Custom Cake deadline listed below.
Please note, once capacity is reached the system will not allow to place an order. We ask that you come at your selected time slot so we can manage the large number of order and serve all our customers well.
December Cake of the Month:
Chocolate Irish Cream Yule Log
A moist chocolate cake with an Irish cream diplomat (custard and whipped cream) filling rolled into a log, topped with chocolate buttercream icing, sprinkled with icing sugar and finished with festive holiday decorations. Decorations vary with supplies available
Also available as the Cupcake of the Month with the same chocolate and Irish cream flavours!
The Yule Log (cake only) is also available in White Raspberry.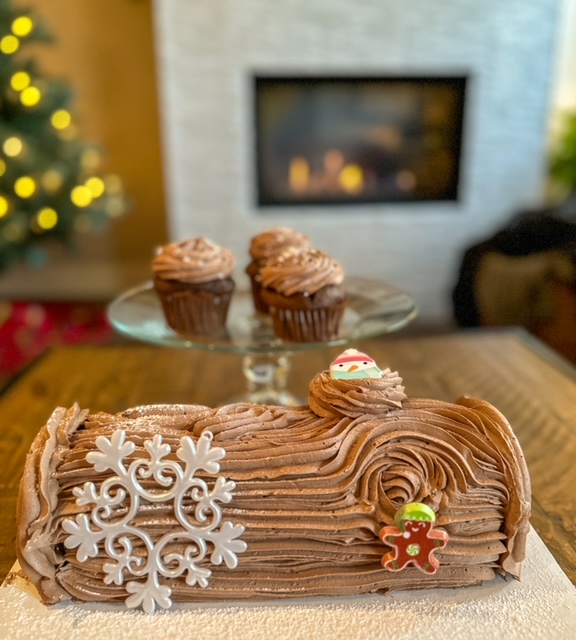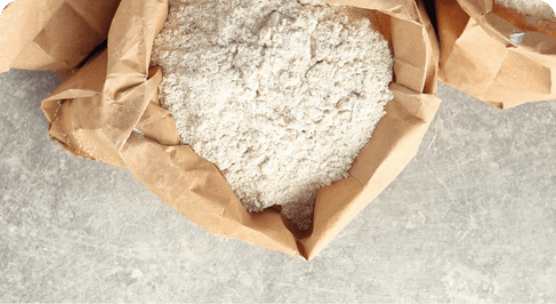 All Flour Products
We bake everything on site and have only one facility therefore we are unable to offer anything that has not had contact with flour.
Delivery to business addresses available through our partner – CityWide Delivery. Contact us for a quote.
UPCOMING HOLIDAYS
Saturday , Dec 23 Open 7am-4pm
Christmas, Dec 24, 25 and 26 – CLOSED
New Year's Eve and Day, Dec 31 and Jan 1 – CLOSED
HOURS
Monday – Friday 7 am – 6 pm,
Saturday 7 am – 5 pm,
Closed Sundays